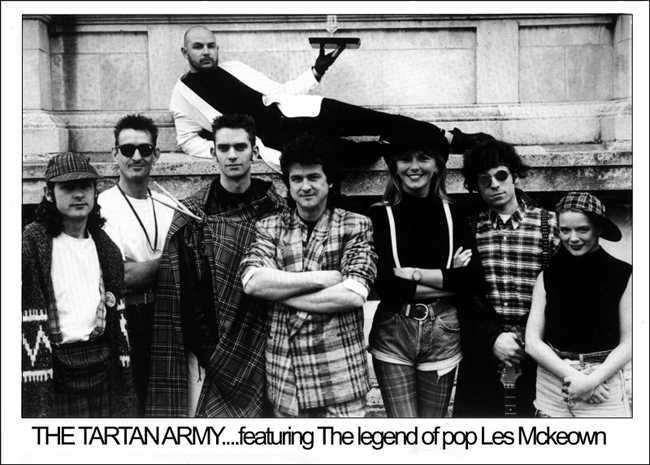 Tartan Army

The year 1989 saw Les projected his style and showmanship to the stage with the theatre group, The Tartan Army. The project involved remixing old tunes with contemporary themes. The Tartan Army was totally committed to delighting club audiences with a constantly evolving stage act.

Often reviewed in music magazines and newspapers, the band was described as "a stage act with a difference" and "putting the show back in performance". Club owners were quoted as saying, "definitely the maddest act we have ever booked...totally fun and absolutely brilliant"; "masters of reanimation"; "the most fun you can have without having sex".

As well as taking their stage show to all four corners of the planet, The Tartan Army released several videos, including the critically acclaimed "Bring The Love Back", a powerful pop-dance cover mix of Bad Company's "Feel Like Making Love" and Blondie's "Heart of Glass" created by Les McKeown and Duncan Bridgeman.