LES McKEOWN
Legendary
BAY CiTY ROLLERS
The demand to hear the with Les McKeown's Bay City Rollers is enormous, the voice on all the hit's is touring the UK, Japan, Germany, Canada and the USA over the last three decades with his mow Legendary band and is still "at it" today in 2019. Performing to appreciative and sometimes fanatical crowds, audiences are treated to all the old hits retaining all the original sound and vocal magic.  
Celebrating 45 years of Rollermania.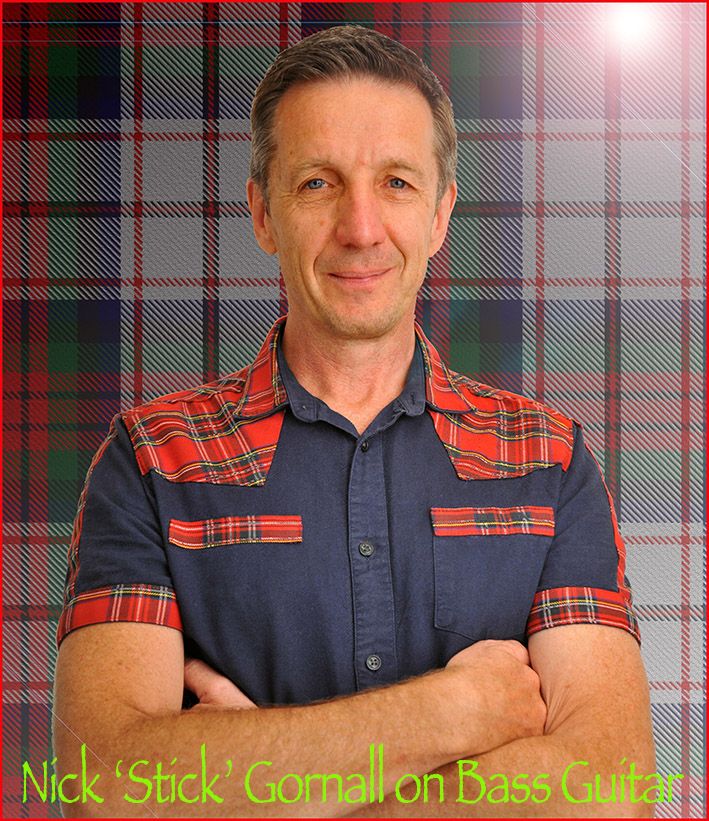 'Stick' has played in bands with his distinguished friend Scott since their school days. He loves pop, punk and new wave and everything from the rich era of music in the 70s and early 80s. Stick' has worked extensively in the entertainment industry as a performer, technical manager, stage and theatre technician and sound engineer. Highlights include three weeks at Paisley Park in the USA - rehearsing for Prince's Nude tour in 1990. Stick loves playing bass and live performance and is looking forward to Rollerising around the world with the Legendary Bay City Rollers. A Devon boy born-and-bred he knows that the cream goes first!
Scott  McGowan:  Guitar/Keyboards/Bass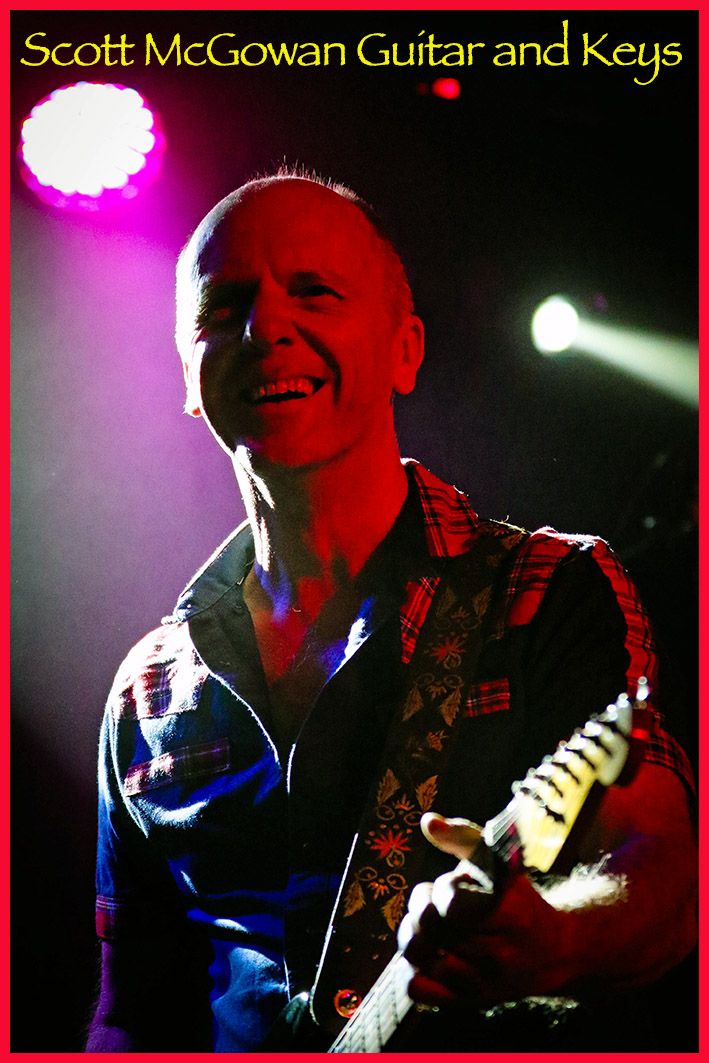 Waiting on de-declassified info  :-) Full details redacted
After a short spell 1971 piloting the USA Gumball helicopters in Vietnam for the American black-ops, Scott decided to dump the chopper and pick up a guitar so he could  sing and play for peace, with a heart of gold he still aims at the higher spiritual level in his own consciousness and has a calming effect around water...
Darren Lee - Drums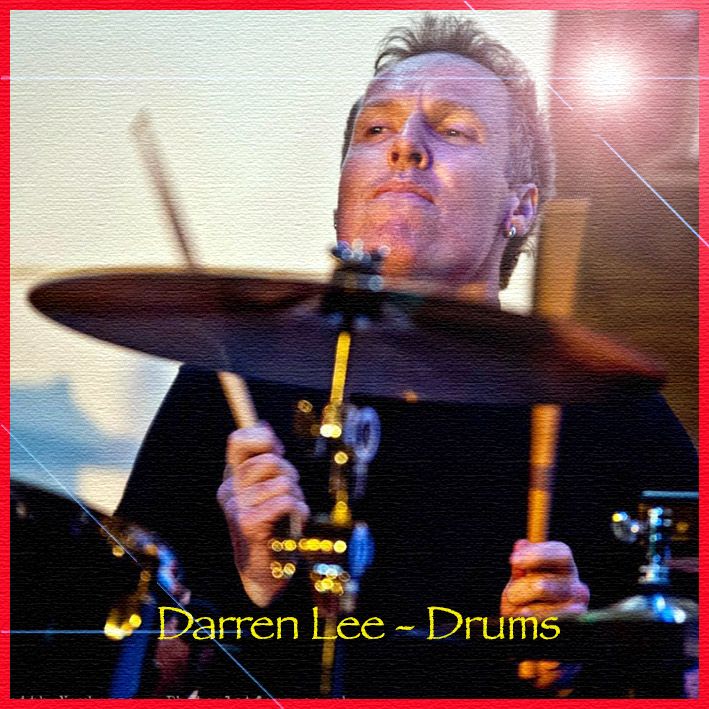 Since moving from Australia 13 years ago Darren has become an established UK based drummer. Originally from Manchester, he grew up in South Australia and it was within the pubs and clubs of Australia where he developed his style. Known for his no-nonsense, solid approach to playing, Darren always plays for the song and takes pride in driving a band and supporting whatever artist he is working with. Currently based in the South East of England he has toured extensively throughout the UK, Europe & Australia with various artists. Darren first played with Les McKeown's Bay City Rollers on their 2018 UK tour and is looking forward to the upcoming tour of the UK 2019 and Japan and Canada in 2020.
Phil Hendriks: Lead Guitar/Vocals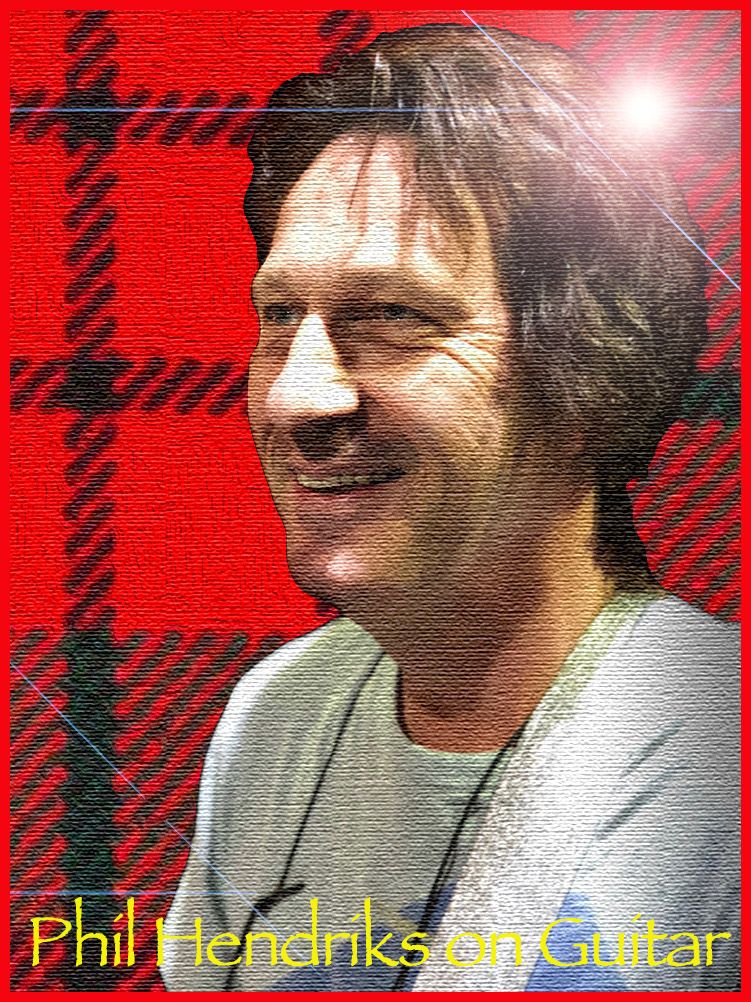 Phil Hendriks was (and still is) the lead singer, guitarist and songwriter in Powerpop-punk band The Stiffs, who recorded for EMI and Stiff Records at the beginning of the 1980s with some moderate 'indie' success. Over recent years Phil's name has become familiar to many music collectors, after writing liner notes for over a hundred CD reissue albums of music by 1970s artists. He has also recorded with the likes of Graham Oliver (Saxon), Overend Watts (Mott The Hoople) and Alan Merrill (Arrows). For the last couple of years, he has toured as guitarist with the reformed '70s UKand U.S. chart-toppers - 'Paper Lace'. Phil served his 'Roller apprenticeship' playing guitar in original BCR guitarist Eric Faulkner's band between 2008 and Summer 2011. He joined 'Les McKeown's Legendary 1970s Bay City Rollers' as lead guitarist in October 2011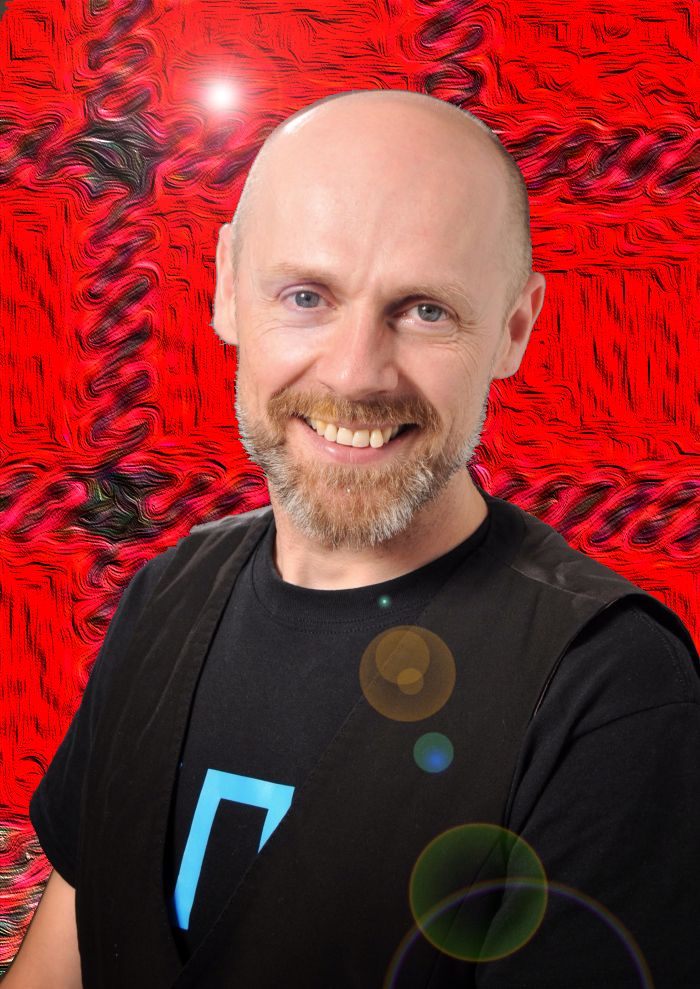 Keyboardist Alex Southgate first played with Les McKeown Legendary Bay City Rollers way back in 2009. Three years of UK, American and Canadian tours later, he was a certified, authoritative 'Roller'!  Alex took a hiatus to fulfil his dream of becoming a solo accordionist. Something that was to become a reality in the subsequent years. He now performs a number of times each month with his unique act.
Eventually, of course, the lure of the highlands and bagpipes beaconed him back, Alex could no longer resist the Shang-A-Lang and officially returned into the Bay City Rollers fold from 2018, appearing at shows in Japan, UK, and Slovakia. With over 25 dates booked for the end of 2019 alone - the future is looking decidedly 'Tartan!
Si 'Roller'